Crash Course Guide To Selecting The Best Web Hosting Services For Your Business – Part 1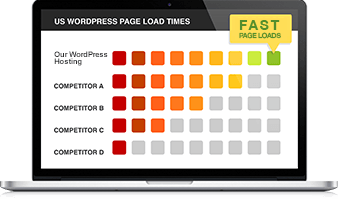 In order to select the best web hosting services for your business, you need to answer a few basic questions:  Will you need a Virtual Private Server (VPS), a Dedicated Server, or will Shared Hosting be sufficient?  Do you need the ability to stream video or host a WordPress website?
Let's Start by examining the different types of hosting that companies offer and the purposes and advantages for each.
Shared Website Hosting
Shared Hosting is the most basic form of hosting.  It is the minimum needed to host a personal website or small business website that does not require a lot of bandwidth for traffic.  With Shared Hosting, the server space is shared with others.  Many companies offer shared hosting at an average cost of $100/yr.  Companies can generally remain on shared hosting for a number of years before they outgrow it depending on their traffic needs.  If you are planning to host a local business, Shared Hosting may be sufficient for you.
Virtual Private Server Hosting (VPS)
VPS Hosting is the next step up and is now more affordable than in times past.  This type of hosting will handle a considerable amount of traffic and often includes a dedicated IP address.  This means that your hosting space is not shared with other companies.  You can get fully managed accounts, where the company manages the server for you including all security, upgrades, etc.  Then you can get non-managed accounts where you will be responsible for managing every aspect of the server.  You also get the option of Windows and Linux servers.
Dedicated Hosting
Do you need a server totally dedicated to your needs? Dedicated Hosting is quite a bit more costly but you get a considerable amount of bandwidth which allows you to do things like stream video and manage other traffic intensive services.  This type of hosting is great for companies who do live streaming in either audio and or video.  In addition to more server space, you get the ability to effectively host more websites.
Website Security
With Shared Hosting, companies take into consideration that their clients will need many "done for you" services such as one-click installs, CPanel, MySql databases, webmail, and other easy to manage services.  This also includes automatic website security in some cases.  Contact the hosting company to find out.
Customer Support
It is important with web hosting that the company provides customer support that is accessible 27/7.  When problems arise you want to be sure that you can get assistance.
A Small Business Guide To Search Engine Marketing
Read this book for

free

on 

Kindle Unlimited

or buy it now.