Small Business Search Engine Marketing
Quickly Rank At The Top Of Google Using Easy Internet Marketing Marketing Strategies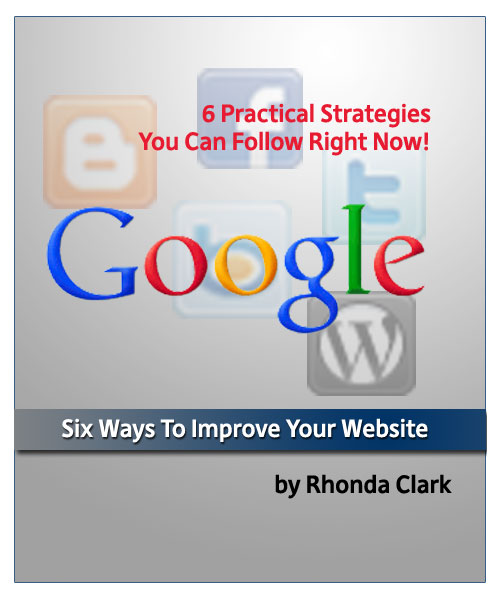 This book on Small Business Search Engine Marketing is a guide which contains do it yourself strategies using free tools to quickly improve your website ranking and build a strong website presence.
Get found at the top of Google for your product or service. With the search engine marketing strategies found in this book, you can rank your website quickly in search engines.
Learn practical strategies to improve your website ranking easily using techniques that won't get old and best of all, they won't cost you anything but a little time.
Large Corporations hire teams of people whose sole responsibility is to build their internet business. Many small companies don't have this luxury, but must be able to compete in order to stay in business. This book shows you how.
You will learn easy to implement strategies you can follow immediately and soon start seeing results. Without these foundational strategies properly in place, all other online marketing efforts will be in vain. Use this book as your website marketing plan.
Learn how to put your own online marketing strategy in place using Google, effective website design and Social Media to get the desired results for your website.
Learn what strategies are search engine friendly and people friendly too.
Learn how to tell which marketing strategies are working so you know where to put your efforts.
Discover proven techniques that won't change over time that help you build your website on a solid foundation.
Learn how to get customers to come back to your site and stick around for a while.
Learn the most important SEO strategies to help your website rank at the top of Google.
Learn what questions to ask yourself to help create the desired results for your website.
This book is written in short easy steps so you can be about the business of making your website better immediately. It is a quick and powerful hands on guide that will produce long-term results and position your website to rank high in the search engines.
Google Internet Marketing Strategy Excerpt
One of the tools you will use is Google. Your first assignment is to set up a Google gmail account if you have not already. A good practice is to set up the account using an email address such as "yourbusinessname@gmail.com." Then use this email account to sign up for all of your other web services. This allows you to locate all of your web related accounts in one place. After you set up the gmail account, set up all of the other Google services such as analytics, YouTube, etc. while you are logged into your account. When you have finished setting up the other Google services, you are ready to begin your online marketing efforts.